Even an everyday object can be extraordinary. Customized calendar formats, non-standard sizes, decorative papers, printed inserts, or directly printed satin ribbons... We know that every detail matters!
We believe that some books can be judged by the cover! This is why our covers are made of leather, leather-like materials, textiles, decorative papers or synthetic materials. In addition to a standard method of combining these materials with paperboard and foam filling, we also apply a solution involving a direct combination of leather and the inserted sheet comprising the cover.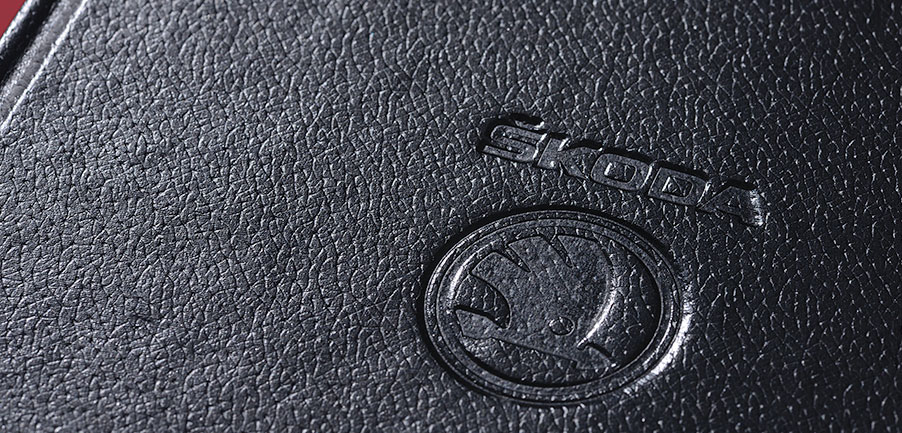 Top-quality Italian leather.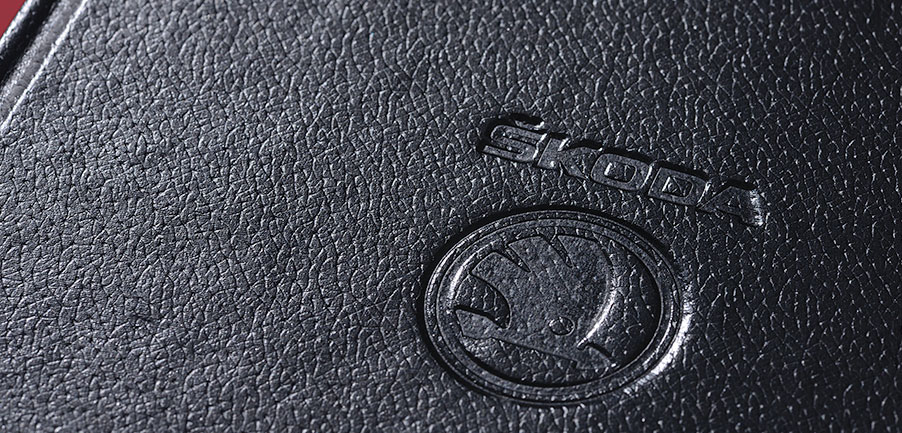 Decorative through-dyed paper.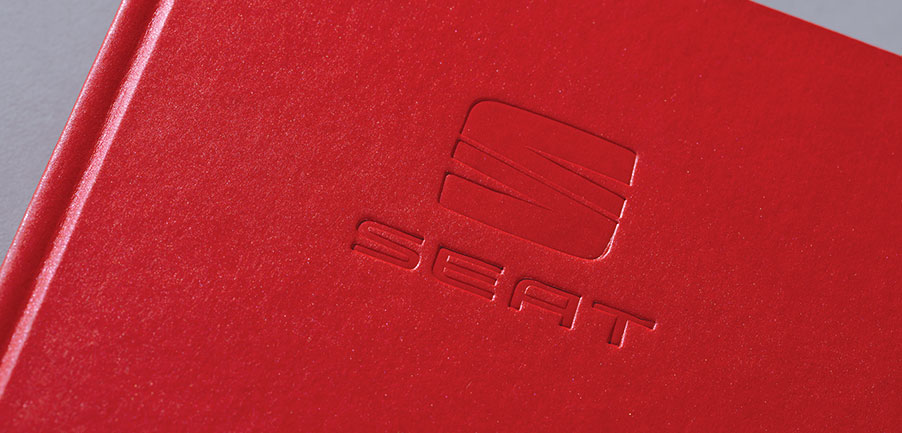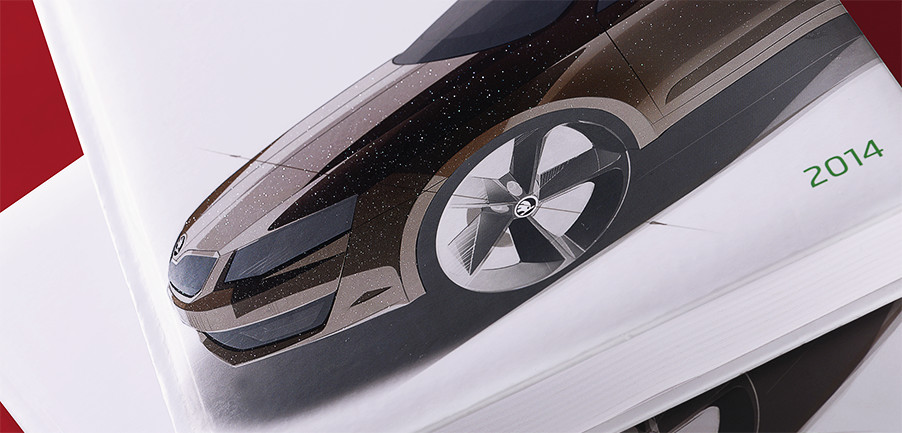 The metallic effect on the cover was provided by selective UV and Iridion printing technique.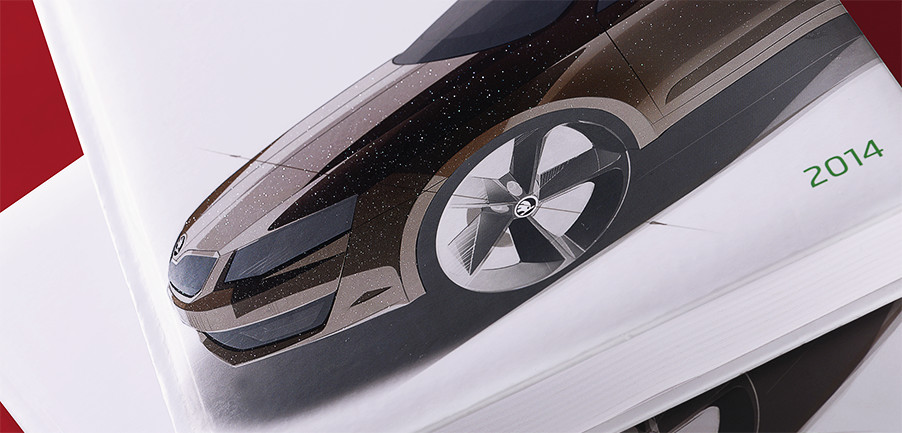 Regular Clients make the best proof of recognition. We have been making book, wall and desk calendars for the Škoda brand for the past 6 years already, in 5 different formats. The total number of copies has exceeded 57 thousand.