The packaging is like
a first impression...
it must be perfect!
We all know how impressive a beautiful box can be; one that we look at and feel confident about the quality of the contents. We can evoke such emotions.
We design, prototype, give form and shape, as well as create the structural frameworks of decorative boxes and packaging. However, our work reaches beyond decorative papers and graphic cardboard! We also use other interesting materials - felt, fabric or Priplak. We give them required shapes, refine them, highlight details and apply unique solutions such as magnets, Velcro, hooks or pegs.
The multi-layer box structure gives an impression of spaciousness around the logo.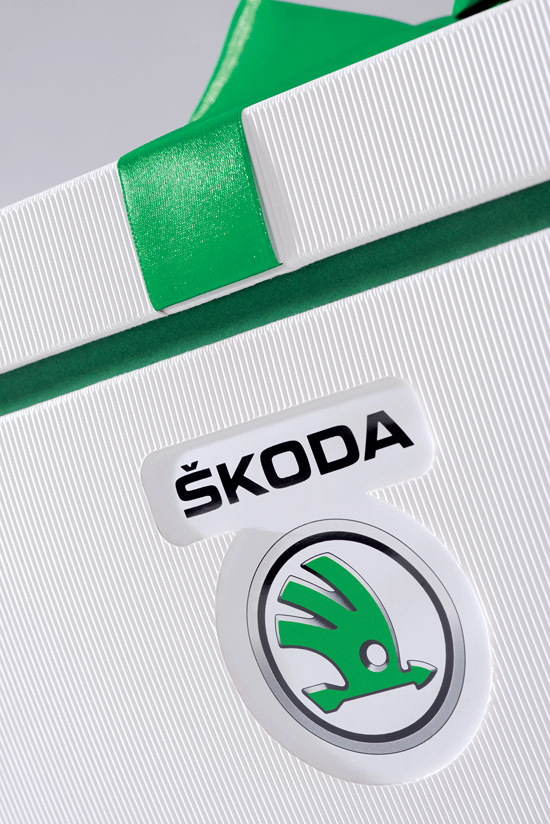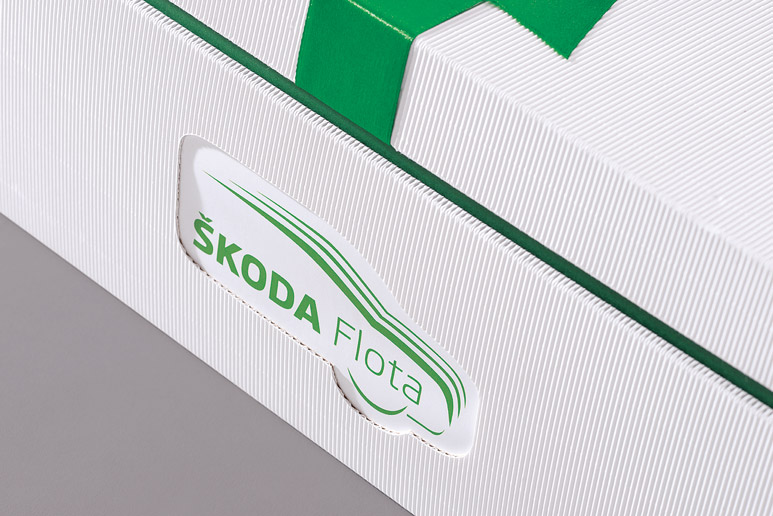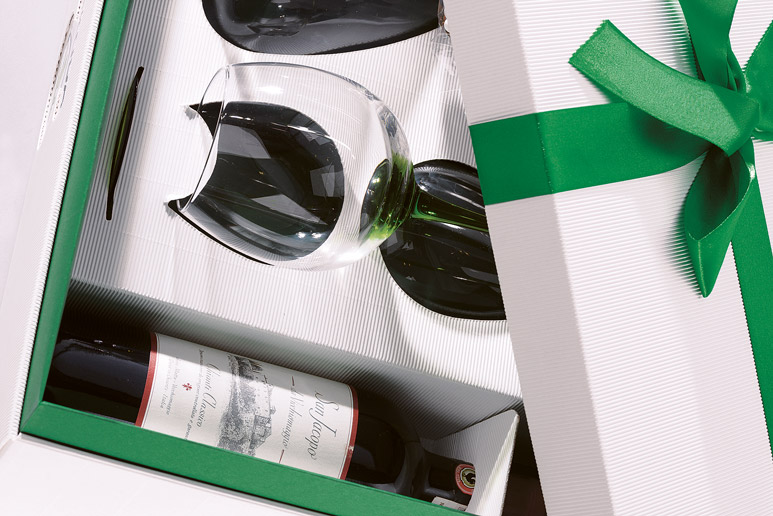 In the decorative box there is an insert ensuring a perfect fit of the items stored inside. Thanks to custom design and accurate production the packaging guarantees safe transport, even in the case of glass elements.
The interior is made of decorative through-dyed paper with a base weight of 270&nbspg/m2. The insert is additionally strengthened with eco-friendly micro-corrugated paperboard.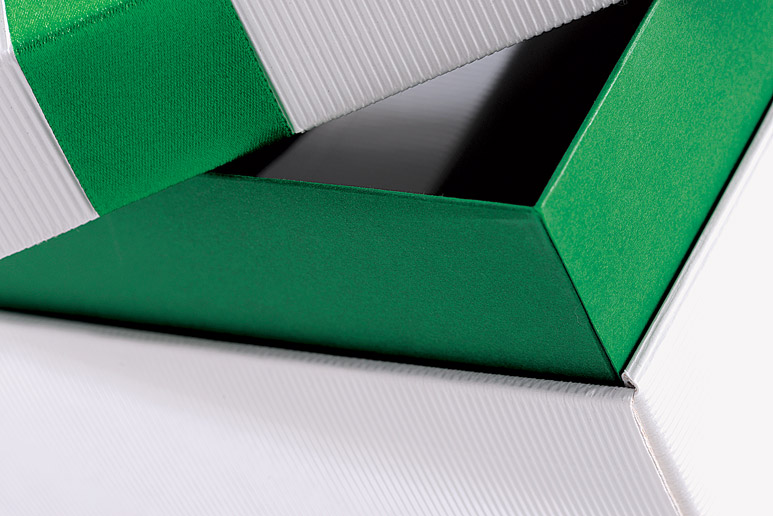 Slide-open gift box made of heavy-weight through-dyed decorative paper. Logo finished with hot stamping foil.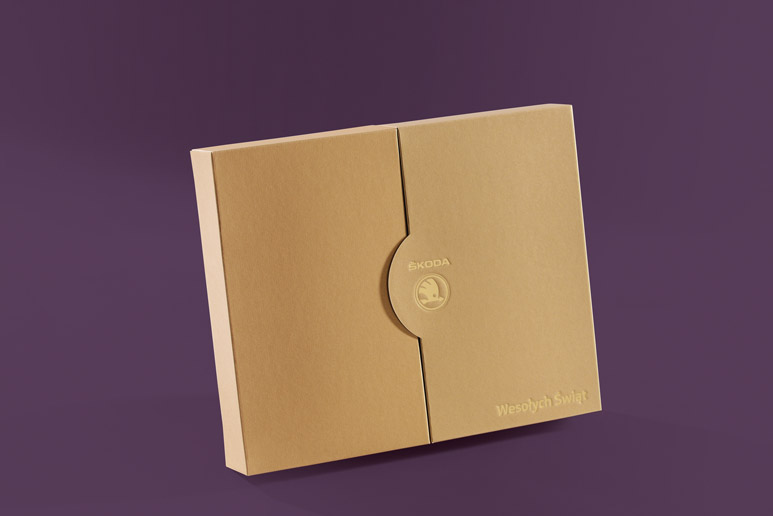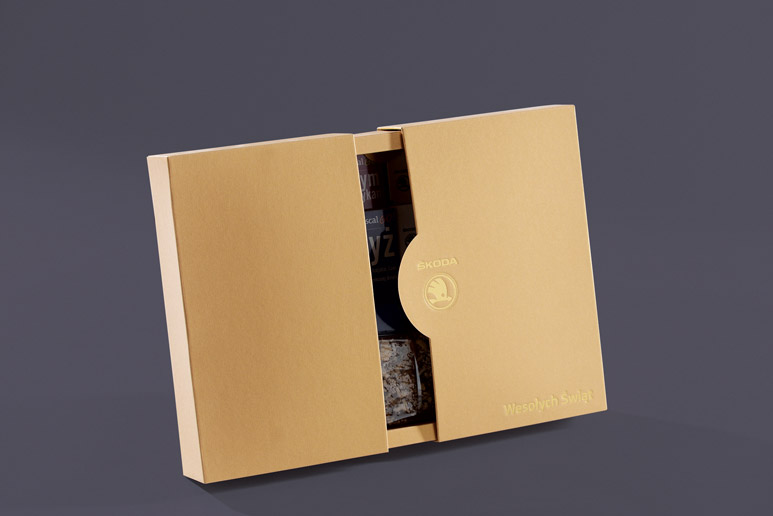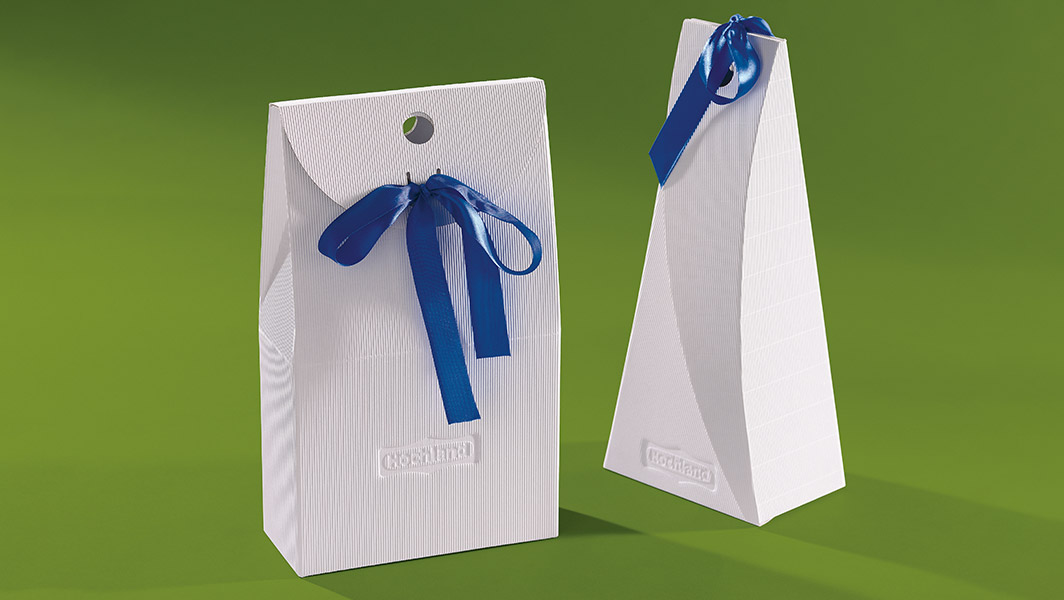 Packaging made of white corrugated paperboard, ribbed on both sides.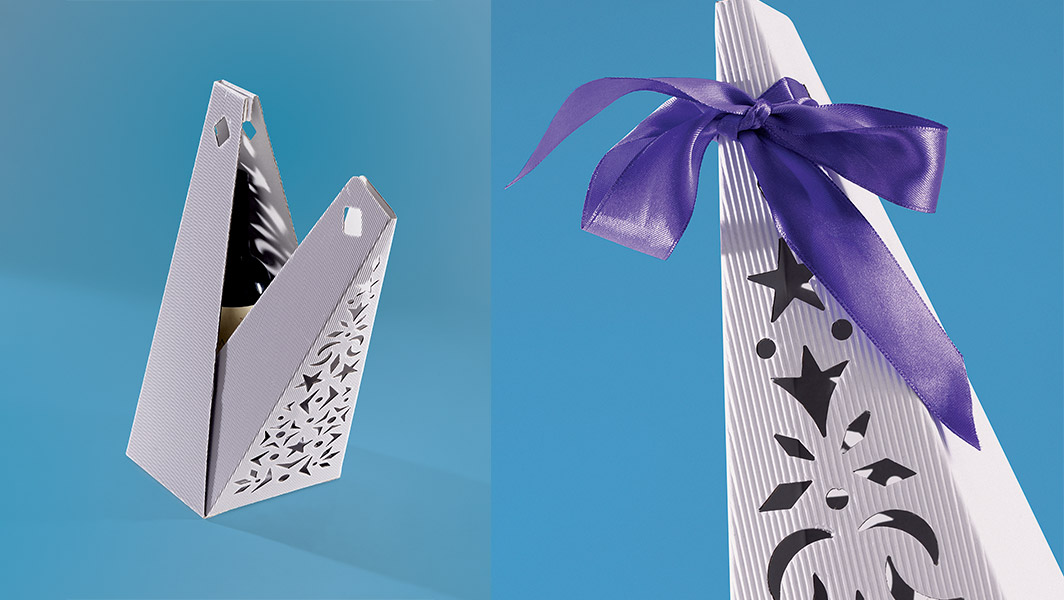 Embossed logos, cut-out patterns and various closure types.